Improve Your Home With An Orangery Extension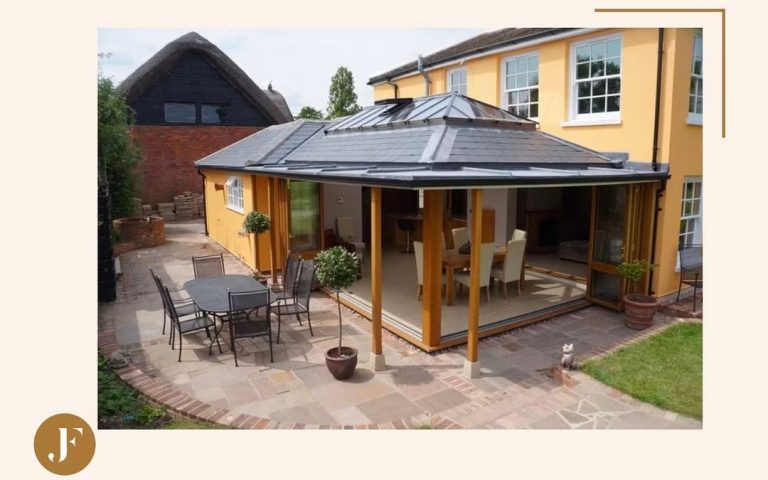 An orangery extension is a stylish and practical way to improve your home. They add extra space that can be used year-round and bring a real 'wow factor' to the existing property. Let's have a closer look at why an orangery could be the perfect new addition to your home…
The Difference Between A Standard Extension And An Orangery Extension
An orangery extension combines elements of a standard extension and a conservatory. They are created using a combination of glass and brick, with more glass than a standard extension and more brick than a conservatory. As we design your orangery with you and they are all bespoke, the exact ratio is something that you can decide upon.
Another difference is that a standard extension has a flat or tiled roof, whereas an orangery has a
roof lantern
. These structures are often a focal point of the build as they are so aesthetically pleasing. They let in lots of natural light, which makes the space feel much bigger and more open, and is also good for both your mental and physical health. You can read more about this on another of our recent blogs.
An orangery is a stylish and sophisticated addition to any property, which is sure to wow any visitors! To get a better feel for what one could add to your property, you can order a brochure on our website.
What Will You Do With Your Orangery Extension?
You can do anything with an orangery! As we mentioned, they can be used year-round and are designed by us to suit your exact needs (and style) perfectly! You could…
Extend Your Kitchen
– This is a very popular option and offers incredible results. We have actually written a whole
blog
on this topic recently.
Brighten Your Home
– Invite the light inside! A lovely, bright room is welcoming, can lift your mood, improve your health, and even
encourage weight loss!
Accentuate The Original Design – Choose an orangery extension that highlights your favourite aspects of your property. We can source the materials to seamlessly integrate the new addition!
Contrast Your Property – Alternatively, you could go the opposite way and choose a design that highly contrasts your home, creating an exciting juxtaposition.
Property development expert and interior designer,
Rudolph Diesel
, has stated that an orangery extension is an 'underrated' way to add value to 'any home'. This kind of addition can increase the price of your home by up to 15%!
Of course, this is not the most important thing about these structures as they can also greatly improve your lifestyle and pride in your home, and that's something that you can't put a price on!
Let's Get The Ball Rolling!
Are you ready to start designing your dream orangery? Then give us a call on 01926 810 291 or
contact us
online for a no-obligation conversation.