Nov 9, 2022 | Roof Lantern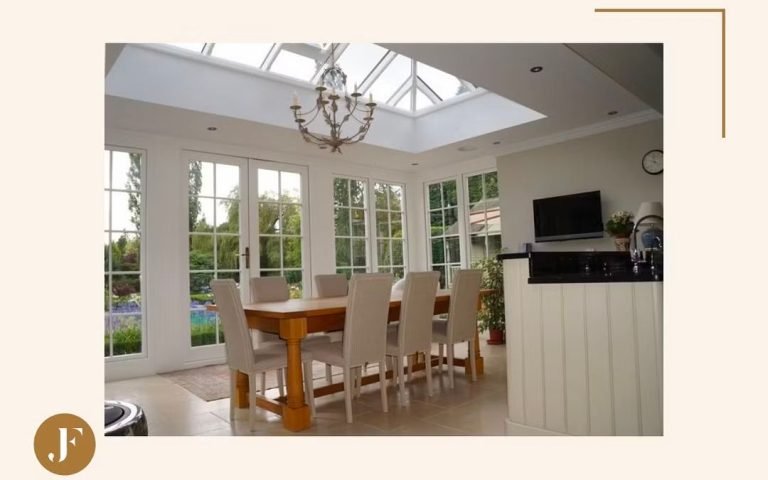 A roof lantern is a mostly glass structure, which is fitted to a flat roof. It projects above the roof and typically is a pyramid, or elongated pyramid, shape. They are a beautiful way to finish an orangery, but it's not just about the aesthetic as there are many other reasons why you should opt for one of our bespoke roof lanterns. Read on to learn more…
Most of us enjoy nice, light and airy spaces, but did you know that exposure to more natural light can be good for your health?
Boosting Vitamin D
– sometimes referred to as the 'sunshine vitamin', vitamin D is important for your health, it prevents bone loss and reduces the risk of heart disease, weight gain and various cancers. Learn more
here.
Warding Off Seasonal Affective Disorder
–
Seasonal Affective disorder
(SAD) is the term given to Major Depressive Disorder with a seasonal pattern. Getting more natural light can help to keep these mood changes at bay.
Better Sleep
– It has been found that higher exposure to daylight can help you to
sleep better at night
. Not only does insufficient sleep leave you feeling groggy and struggling to concentrate, it has also been linked with increased risk of obesity, diabetes, and cardiovascular disease.
Keeping You Away From Fluorescent Lighting
– Compact fluorescent lights have been associated with an
increased stress response
, as well as migraines and eye strain.
A roof lantern can bring the sun into your home and help to keep you healthy!
Letting in the sunshine allows you to benefit from solar heating! A roof lantern lets small amounts of natural heat in, warming up the space. This is great news in light of the current energy crisis!
No Planning Permission Required
Typically, you do not need to go through the long and laborious process of applying for planning permission for a roof lantern. There are, however, three conditions:
It must not protrude any higher than 150mm from the existing roof plane.
It must not be any higher than the highest part of the house roof.
Any side facing windows must be obscure glazed and any openings must be 1.7m above the floor.
If the style that you would like breaks any of these conditions, not to worry! We create bespoke designs and can deliver exactly what you want. If required, we can even sort out all of the planning permission paperwork for you!
Designing Your Roof Lantern
Are you ready to improve your home and your health? If so, the first step is for you to get an idea of the style of roof lantern that you would like. You can find inspiration by following us on Instagram and Facebook. You can also explore our online gallery, or request a free brochure.
Once you have some ideas in mind, contact us online or by calling 01926 810 291. We will then arrange to come and meet you to discuss designs and begin planning your beautiful new roof lantern! If you would like to learn more about the whole process, you can read a previous blog here, or have a look at this case study, which takes you from the initial consultation to the finished structure.